Jazz Efterrätt celebrates 21 years
19. 9. 2019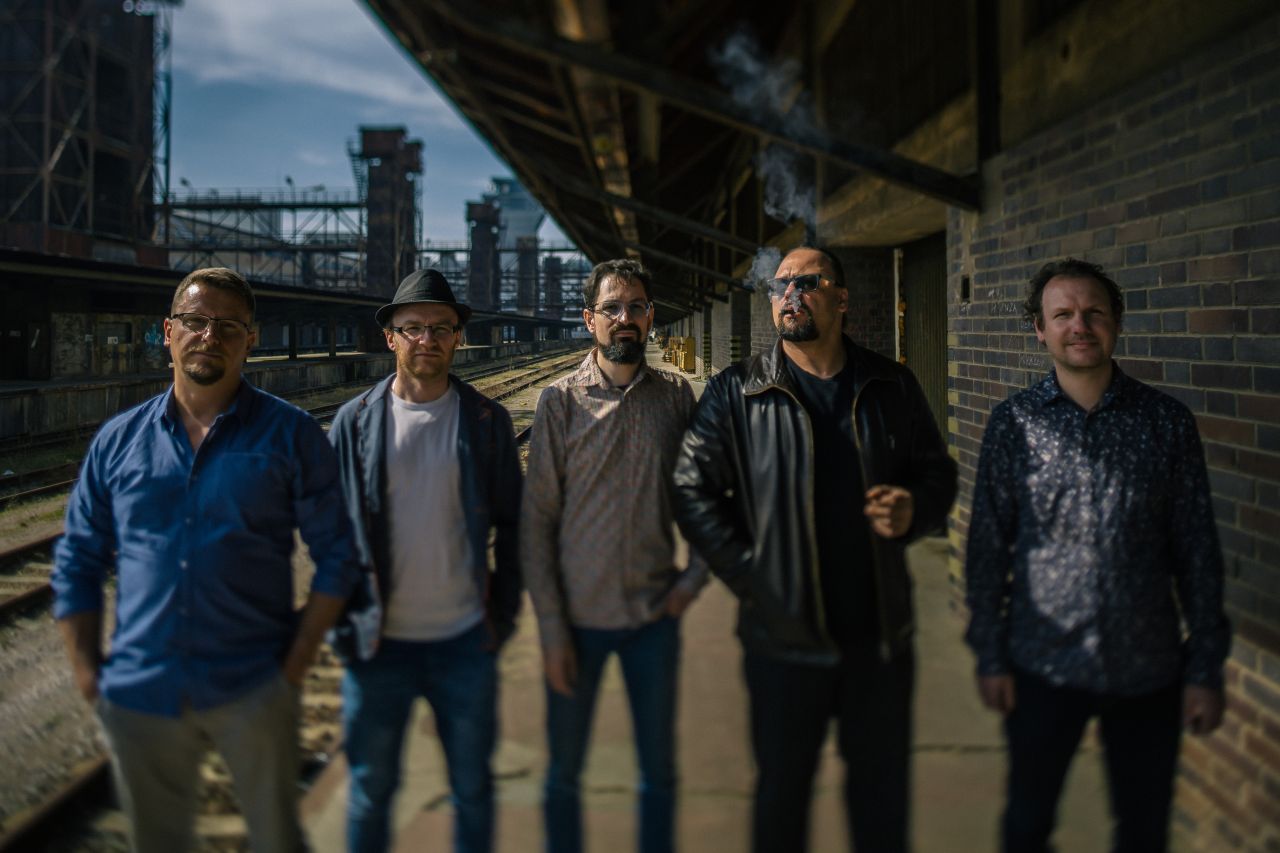 On 3. 10. 2019 with a much-awaited concert at The Loop Jazz Club in Prague's Hostivař district, Jazz Efterrätt will be celebrating 21 years on the Czech music scene. Prior to this year's Prague Proms one of the festival representatives Jan Hornych met with the band members - Lukáš Chejn, Tomáš Uhlík, Vítek Pospíšil and Martin Plachý.
Your band has been performing non-stop now for 21 years. That's a really impressive feat especially in your genre where it's quite typical for players to hop back and forth between groups or break away on their own to pursue solo projects. I know the same can be said for Jazz Efterrätt members, but still, I wonder if you could explain how you've managed to play and create music together for such a long time?
TU: Apart from the fact that we're all fairly non-confrontational people and we make a good team, I'd say that it might be because each of us is able to realise our potential either in terms of writing music or our distinctive attitude to it. All of the compositions and ideas are tried out. Martin and Vítek mostly start out contributing pretty specific ideas about the accompaniment though they don't always stick to them; for instance if it transpires during rehearsals or concerts that a slightly different groove works better with the melody. Me and Lukáš on the other hand have a tendency to adopt a looser approach, recording our rehearsals and then intuitively using the ideas which emerge from it. As a result everyone plays what they can and what they feel comfortable with. Which is why we always look forward to playing concerts.
Let's return to 1998. Can you describe how you got together as a band, what motivated you, what the first concert was like and who was involved?
LCH: The band formed as a result of a regular slot in the summer gardens of the now defunct Bazaar Meditteranee restaurant on Nerudova Street in Prague. For the first performance we had Lukáš Chejn on guitar, Tomáš Uhlík on bass, Lukáš Doksanský on percussion and Bharata Rajnošek on saxophone. Over the course of that first month I also recruited Martin Hořejsí to play keys. At the time we decided to perform regularly with the same crew and gave the band the name Jazz Garden Efterrätt. When autumn came along we ditched "garden" from the name as we came to an agreement with the restaurant management that we'd continue with production inside the restaurant over the winter. We stuck with that formation for quite a while, around a year and a half. Liberec – specifically the Organza café which belonged to the racing driver Tomáši Enge - was one of the other places we performed at a fair bit. It was here that we met the trombonist Honza Veverka who had previously studied at the conservatoire with some of the band members, and this made the band complete. Our first CD "Nakousnuto" in 1999, however, featured the saxophonist Martin Plachý who swapped over from Bharata Rajnošek shortly before we went ahead with the recording. And Martin has been a key component of JE ever since, in terms of both his composition work as well as his sound and style which is so fundamental and crucial to Efterätt as a whole. The combination of sax and trombone is also pretty unique, while also presenting some real challenges for the musicians. After five years with us, our drummer Lukáš Doksanský followed his rock-loving heart and joined Arakain which he's still with today. It took us a long time to find a replacement for him; Petr Zeman from Plzen came on board for a while, then Otto Hejnic joined for around a year and a half, followed Ondra Pomajsl about eight years ago who really drove us forward in terms of developing our current sound. In 2005 Martin Hořejší was replaced by the outstanding pianist Petr Beneš. As a pure jazz pianist, he gradually shifted the band towards more of a jazz feel. Then in 2011 Petr was replaced by another amazing keys player and composer Vítek Pospíšil.
Martin, you've been with JE almost from the start, having recorded on the first album"Nakousnuto". Would you say that back then JE was a band which allowed you free musical rein in terms of realising your ideas?
MP: I'd like to make clear I've not been with JE right from the beginning, though I started alternating with Bharata Rajnošek soon after. The chance to play with JE back then was an offer I couldn't refuse. I still have the opportunity to put out my ideas….. and it couldn't work better for me!
I have the same question for you Vítek Pospíšil, the band's latest recruit on keys.
VP: Yes, though I consciously tried to write in a jazz-fusion/funk genre as JE is unique in playing this so brilliantly and we're also really suited to it.
Your group only plays compositions written your its own (present and former) members. How do you reach a consensus about which composition gets over the line so to speak? Does this ever lead to quarrels?
VP: We always manage to work out a compromise at rehearsals to ensure our work is as effective as possible. We all respect each other so much that there's never an issue.
MP: Deciding whether a certain piece makes it or not takes time. In reality everything gets played but if we discover at concerts that it isn't working quite like we want it to and it isn't particularly well received, it gradually gets dropped from the repertoire.
As those working inside the band, do you ever feel like your style is transforming over time?
VP: Absolutely, JE is heading more and more towards electronic fusion and modern grooves.
MP: Definitely, just as we're changing as people, we're.....maturing!
Can you share some of JE's future plans?
MP: Play, compose, record ... and play and
Which of the former band members can we expect to play or sing at The Loop Jazz Club on 3/10?
L.CH. We've made promises to Petr Beneš, Martin Hořejší and Bharata Rajnošek. We'll also be playing older stuff from our earlier CDs.